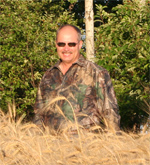 Lane and Diane Loeslie are the owners of Harvest Land Sales.  Lane and Diane farmed in the Warren area till 1995.
At that time they went back to college at the University of Minnesota Crookston and received their Bachelor of Science degrees.  Lane in Marketing and Management; Diane  in Information Network management.
Career opportunities have brought them both to Thief River Falls, MN.  Diane worked at Digi-Key Corporation in Information Technnology for 5 years and is now at home.  Lane has been licensed in Real Estate for 9 years and has worked with land since 1973.
Harvest Land Sales works primarily with farmland and hunting land sales.  Specializing in land sales allows him to stay abreast of this market and enables him to provide the kind of service his customers expect!